COVID-19 brought the global hospitality industry to a grinding halt. Now, many destinations are slowly opening up again and the industry is beginning to recover. To help you get the most out of your property during this rebound phase, this article summarizes expert COVID recovery tips for your marketing, revenue management, F&B and front office departments.
Marketing Your Hotel Post-Lockdown
Getting eyeballs on your hotel and motivating people to book once you're ready to reopen takes more than a simple promotion or two. Times like these require a more fine-tuned approach. Keep the following 4 tips in mind when you plan your marketing.
Plan your resources and focus on the marketing activities with the highest return on investment for your hotel. This could include focusing your energy on social media and media relations or paid advertisements and campaigns. Make the best choice for your property by looking at which media your target audience responds best to.
Focus on your local community because international travel may take longer to rebound. Offer deals and promotions around school or public holidays and other specials customers can easily take advantage of. Also consider which media best reaches this market and which channels they book through, since this will help you refine your targeting.
Offer creative promotions to tap into new markets or provide something unique that will get people's attention. This can exist of special family packages that include fun entertainment options or renting day-use rooms to people who work remotely but want to get out of the house during the day.
Make the most of new trends in consumer behavior, like the growing number of people using voice-activated search when they plan a trip. Attract these guests to your site by adding short articles in a Q&A format that cover topics potential visitors most frequently search for, such as top restaurants, bars and attractions in your area or local COVID-related information.

Revenue Management in Extraordinary Times
Your approach to revenue management after the lockdown will have a huge impact on how well your property fares during the recovery period. The 4 points below will help you adapt your strategy to the developing demand in this unprecedented situation.
Prepare for changing demand patterns. With fewer people travelling internationally, your domestic market will gain importance. Businesses cutting back on corporate travel means a weaker corporate segment. Check your data to see how these key trends have impacted your property and which segments, in turn, have picked up for you, so you can better target them with marketing activities.
Continue short-term forecasting. It may seem futile to look too far ahead since nobody can predict how travel restrictions and business recovery will develop in the coming months. To account for this, create short-term forecasts for two or three scenarios to see how your business would fare in different situations. Save time on this task by leveraging revenue management tools.
Offer value instead of discounts. Simply dropping your rates will have only a limited impact since demand is lower overall. Instead of giving steep discounts, offer promotions with extra value that promise guests a fun stay and great experiences.
Adopt total revenue management. Revenue management is no longer just about room revenue. It's time to look at the complete customer journey and how to optimize it to drive revenue in other departments as well. This increases in-house spend and gives you more chances to wow guests with your amazing service.

Food & Beverage: Serving Up the Best Experience
The food & beverage (F&B) department relies heavily on two aspects: close contact with guests and providing memorable experiences. While COVID is making this more difficult, there are creative ways to delight your guests and ensure revenue flows in via your F&B venues.
Implement new SOPs (standard operating procedures) that follow local rules and keep your staff and guests safe. Study the guidelines published by local authorities and find ways to implement them that won't excessively disrupt your service or the guest experience. And don't forget to communicate about the measures taken to your quests.
Analyze your costs and revenue. New hygiene measures and capacity restrictions have a strong impact on your operational costs and your ability to generate revenue. Examine how much it costs to run your venue, how your target market may have changed, how many covers you need to break even and where you can work more efficiently to save costs.
Revamp your marketing strategy. Start by getting your online presence in order. Update your Google listing, your website and your social media channels to include new opening hours and feature your hygiene measures. Then, create content targeted at a local audience and begin testing which type of content engages them most. Finally, use your online presence to advertise deals and promotions that will get new guests through the door.
Boost your F&B sales. Now is the time to try new ways of generating more sales. Partner with local delivery services or allow guests to pick meals up. Regularly update your menu to include seasonal specials so local guests have more reasons to come back and train your team on upselling to increase your average check.

Front Office: Welcoming Guests Back to Your Property
Like most hoteliers, COVID has probably made you change how you handle arrivals at your property. Despite these necessary measures, welcoming visitors in a warm and friendly way has never been so important. Read on to make your front office a perfect COVID-proof starting point for your guests.
Implement new hygiene standards in public areas that follow your local health and safety guidelines. Steps to take can include giving your guests and staff PPE, setting up hand sanitizer stations, sharing information about mandatory procedures and spacing out seating in your lobby. Many of these points will bring extra costs with them, so include them in your budget and look for cost-effective options.
Adjust front office services to be more flexible and allow guests to choose remote services where possible. For example, let people check in and out on their mobile devices if they want to skip the reception desk. Then, offer the choice of which other services they want to accept since not everyone will be comfortable with things like valet parking and porter service.
Leverage hotel tech tools to give guests and staff the chance to communicate and engage digitally. This can help you work more efficiently and respond to requests faster. It's also a great way to encourage guests to leave reviews after their stay.
Offer experiences your guests will cherish by partnering with local guides, destinations or service providers. This will not only give you a competitive edge, it will also create more chances to interact with visitors and to generate revenue via upselling.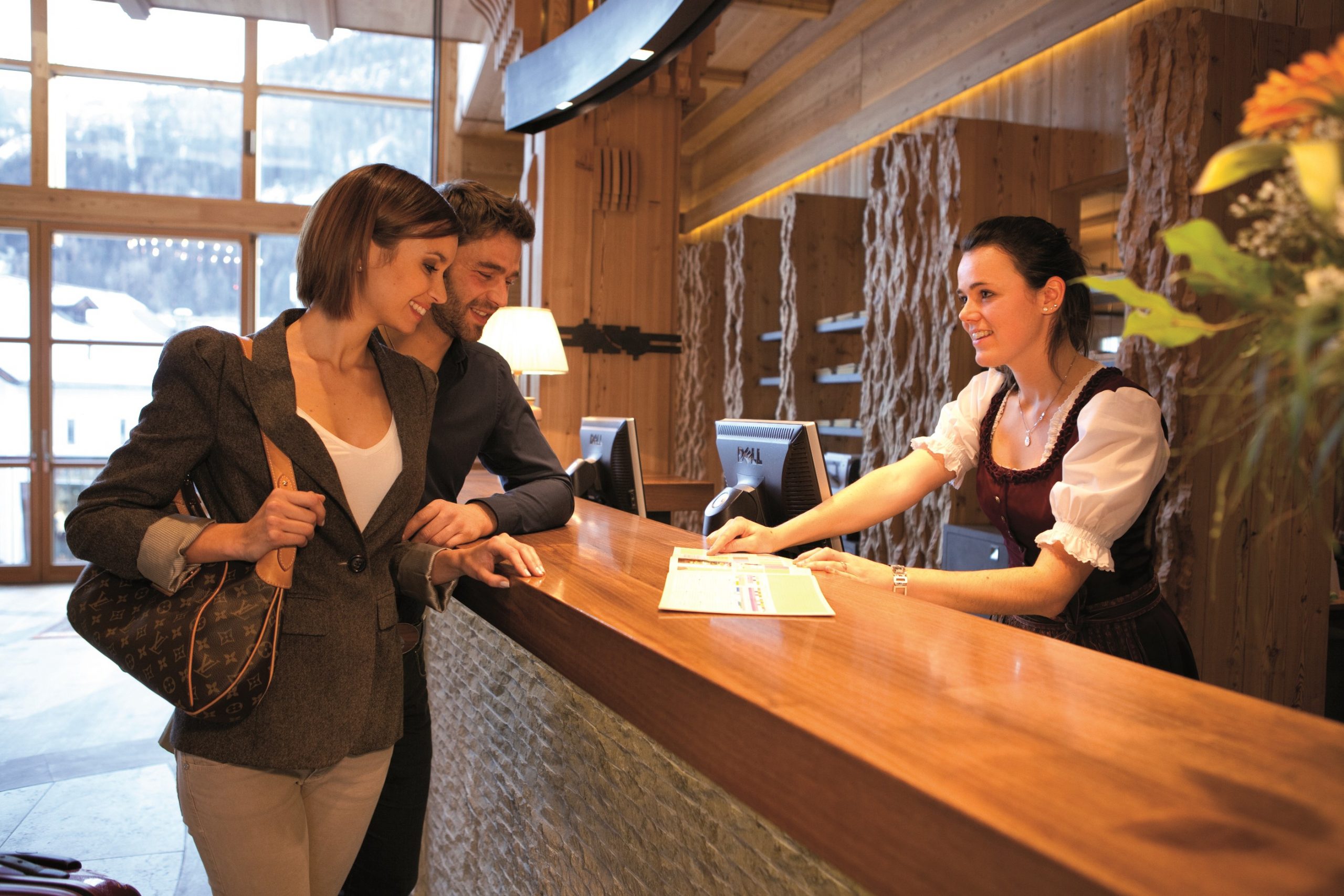 On to you now! Let all these marketing, revenue management, F&B and front office COVID recovery strategies and tips sink in and inspire you to make your guest's post-lockdown trips better, safer and more fun than they could have ever imagined.
Author
Marketing & Entertainment Expert